All options are sold per person and they have a 10 person minimum.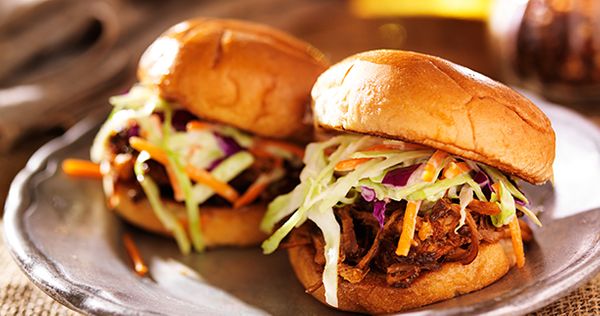 Slider Bar
Your choice of BBQ Pulled Pork, Beef Brisket, Chipotle Turkey, Black Bean w/homemade guacamole, Sirloin w/aged cheddar or blue cheese, Buffalo Chicken, Pork Belly Brussel Sprouts, Shrimp Po' Boy or a Philly cheesesteak
BBQ Pulled Pork
Beef Brisket
Chipotle Turkey
Black Bean
Sirloin Burger
Buffalo Chicken
Shrimp Po' Boys
Philly Cheesesteak
Pork Belly Brussels Sprout
Pasta Bar
Pasta bar with bowtie & rotini pasta. Choice of meat 1/2 ounce meatballs, shredded chicken, pulled pork or seasoned ground beef. 2 sauces; marinara, alfredo, pesto or meat sauce.
Marinara
Meat Sauce
Pesto
Alfredo
Mashed Potato Bar
Flavorful Mashed potato Bar with your choice of 2 types of potatoes, Plain, Garlic, Wasabi or Sweet Potatoes. Choice of meat, shredded grilled chicken, grilled shrimp, Pulled pork or Pulled beef brisket. Includes sour cream, chives, mushrooms, broccoli, bacon, whipped butter, blue cheese and cheddar cheese.
Plain
Garlic Mashed
Wasabi Mashed
Sweet Potato
Mediterranean
Wonderful selection of marinated olives, Falafel sliders w/lemon tahini, Kefta Kebobs, Lemon Chicken Skewers, Spanakopita, Tabbouleh, Roasted Red Pepper Hummus and Baba Ghanoush, Pita Chips
Tapas
Bacon Wrapped Dates, Potatoes Bravas, Shrimp with Romesco Sauce Bites, Tortilla de Espana, Mini Beef Empanadas & Spinach Empanadas w/chimichurri Sauce or Shrimp & Chorizo flatbread
Taco Bar
Corn & Flour Tortillas Shredded Chicken or Beef, Julienned Peppers & onions Refried Beans, Spanish Rice, Choice of Sides includes Sour Cream,, Homemade Guacamole, Salsa, Jalapenos, Tomatillo Salsa. Pico De Gallo, Cilantro & Onions, Shredded Cheese and Queso Fresco
Shredded Chicken
Shredded Beef.
Vegetables
Nacho Bar
Fixings include chips, warm queso dip, lettuce, tomato, onion, cilantro, sour cream, refried beans, jalapeno, and homemade salsa verde and salsa roja.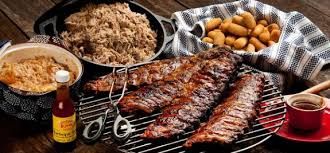 All about the Que
A great BBQ spread of Rib Tips, BBQ Shredded Chicken, Pulled Pork, Baked Beans, Cole Slaw & Cornbread Muffins